Cooperation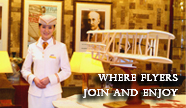 Entrusted management
We sincerely look forward to and carefully select strong and sincere cooperation to carry out the strong combination, and to achieve the rapid increases in hotel property .Through the effective integration of various resources, we want to create unique customer experience.
Specific requirements:
Applicable object: Star hotels and tourist resorts.
Management model: According to the needs of the commissioning party, we recommend the general manager and management core team members to take responsibilities of operation on behalf of the investors.
Risk control: We can create the high operating efficiency and investment returns for the owners by Shenzhen Airlines Group advantages and central operation supervision, training, sales, purchasing system.
Commitment: We can create the high operating efficiency and investment returns for the owners by Shenzhen Airlines Group advantages and the central sales and purchasing system.
Billing method: Consists of the basic management fee and annual incentive fee according to the project circumstances and performance.
Consultant management
We build up the cooperation relationship and cultivate the results-oriented culture with full consideration of owner's benefits and seamless exchange of views to reach a mutually win-win goal ultimately.
Specific requirements:
Objects: Business hotels, resorts, service apartments, deluxe clubs.
Management: Strategic consulting, investment appraisal, planning and design, business planning, project technical support for preparation or renovation, business diagnosis, quality control, star rating guide, the procurement consultancy, business partners recommending.
Items: The feasibility analysis of the project, capital investment planning, engineering design, opening preparation, business strategy optimization, implementation of star rating, hotel quality assessment and improvement, materials & equipment procurement, intelligent system optimization.
Support model: According to the owner and contract needs, senior management team research through quantitative and qualitative diagnosis and propose solutions and measures to guide the hotel into a virtuous circle state.
Billing method: Pay by times based on the principles of project management generally.
Brand Franchise
Specific requirements:
Brand options: "Shenzhen Sky Palace", "Shenzhe n Sky Park", "Shenzhen Sky Point".
Management Model: The chain hotel can accept the unified CI System, brand promotion, integrated marketing system, CRS management system, a unified quality management and service standards; can agree with corporate culture and fully understand the business philosophy.
Billing method: One-time charge for membership; technical support costs is collected by times.